Wedding Magician in Rickmansworth
Micklefield Hall in Rickmansworth is a stunning location for wedding magic. The building is lovely and the grounds are absolutely beautiful. I always think it's a magical place by itself, especially at night if it has been decorated with fairy lights. And in my experience, the staff are always super attentive and very accommodating.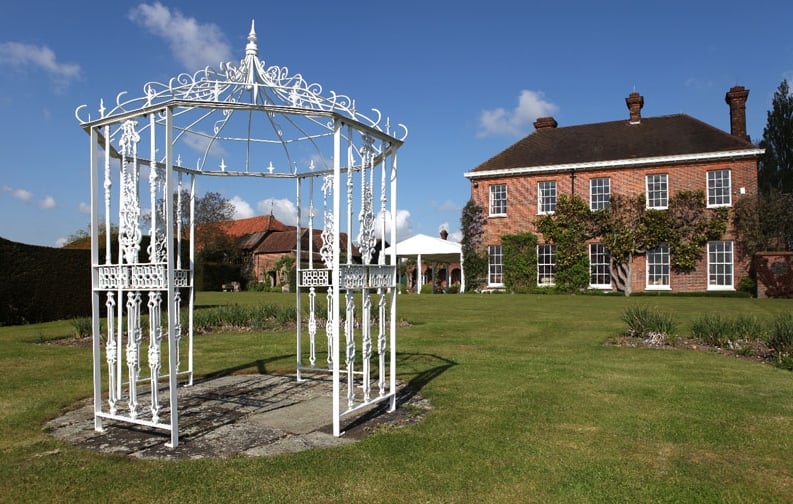 I recently was hired to entertain during the drinks reception at a wedding held at Micklefield Hall. There were over 150 guests which made it a very lively occasion and I had great fun performing. Guests were standing up and waiting for photos, therefore it made it easier for me to entertain the wedding guests in small groups. I think magic during the drinks receptions makes for particularly great photos as the magic I perform creates a buzz with the crowd and the reactions are captured in the pictures
When there are so many guests at a wedding, I prefer to perform during the drinks reception rather than around the dinner tables. This is partly because of all the other activity which goes on at a large dinner – waiters are always busy bringing food, replenishing drinks and clearing tables and the danger is that we get in each other's way (though I usually liaise with the head waiter to make sure that doesn't happen). There's also more likelihood of the tables being a bit messy later on, which doesn't make such good photos!
"Christopher your magic was amazing, you were a wonderful addition to our big day. Our guests have not stopped talking about you. We will certainly be recommending you and will have to have another party for you to come and perform at. Thank you once again." Helen and David Mason, Micklefield Hall, 11 March 2016