Many couples these days are opting to get married in the winter. It's a time where people can make the most of the ice on the leaves and can dreaming of a white wedding. There's lots of logical choices to a winter wedding as well though! …The venues tend to be cheaper than in the spring or summer and you're more likely to get the venue of your choice, on the date of your choice too.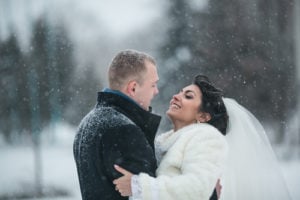 An Indoor Venue
When the weather's consistently cold and unpredictable and the dark descends so early, your wedding venue must be an indoor one or at least have indoor facilities to move in after an outside ceremony. But that doesn't mean you have to compromise on style – I have performed in many venues across Hertfordshire and you can get beautiful country house venues such as Fanhams Hall, Ashridge House, Sopwell House or Theobalds Park that offer Winter wedding packages. Remember to ask if they'll be able to get some real fires going in order to create a cosy atmosphere and keep your guests warm at the same time.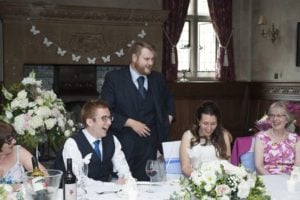 Wedding Photography
With limited daylight, you need to think more carefully about the photographs. Your photographer will be able to help you with the best timings to make the most of the daylight for the official shots.
This does also give you the chance to be more creative with your photos. Why not set up some beautiful torches to guide your guests around the venue? It would certainly make the spectacle and help make your day one to remember.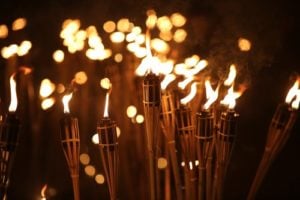 Winter Entertainment
With the daylight fading earlier, people won't be able to venture as the day progresses and if the weather turns, your guests will remain inside for the duration of the reception. This would be the perfect opportunity for a Wedding Magician to add a touch of sparkle to lift the energy levels.
Your guests will form natural pockets of groups and is a great environment for a magician to bounce from group to group, making your guests laugh and gasp in amazement.
For more information about my bespoke winter wedding packages please do  get in touch, or have a look at my wedding videos to see the magic in action.