If you're planning your Christmas party – whether it's for the office or a big celebration with family and friends at your home – there are a few essentials to put at the top of your checklist. Here are my Top 5 elements you need to take into account to make sure that, like your crackers, your Christmas party goes with a bang!
Venue
The best venues are in great demand at this time of year so make your enquiries as early as possible.
Think about the type of venue you want – are you looking for somewhere formal, upmarket, or quirky, fun, etc. You can hire anything from a restaurant, hotel or a stately home, and anything and everything in between.
When you're talking to the people running the venue, remember to ask them lots of questions to make sure it's the best place for your requirements.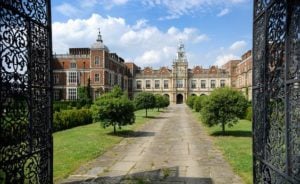 Food & drink
Who doesn't love a Christmas dinner with all the trimmings and a few glasses of something to go with it. Good food and the bar close by your party is off to a good start.
If your venue doesn't provide catering, I am sure they will have worked with many catering company's before and ask them for a list. They will point you in the right direction with who to hire if you are wanting a traditional meal, a hog roast or even a Caribbean Christmas feast.
Decorations
Where would a Christmas party be without lots of decorations? But before you rush out to the nearest party shop, talk to the venue. They are bound to have some decorations which means you probably won't have to do much yourself. If you do want to add your own touch, find out what the venue will allow you to do.
Christmas Party Entertainment
Christmas parties are all about having fun, so the entertainment is going to be hugely important. No matter the size of your party if it's just staff or invited partners as well live entertainment always goes down well. I've always hugely enjoyed the Christmas parties I've performed at in the past. There's something about the Christmas season people find magical and my close up magic is a great talking point. It brings groups of guests together.
Secret Santa
Christmas gifts are a great way of making your party more memorable. If you don't have a budget to buy something for everyone, a Secret Santa will always go down well, especially at company parties where everyone knows each other. Always set a budget that will suit the smallest pocket. It will encourage people to think more creatively about the gifts.
If you're planning a fantastic Christmas party this year, contact me to find out how I can add my own Christmas magic to your festivities.