Pendley Manor in Tring is a Grade II listed building set in acres of beautiful Hertfordshire countryside. The Manor can trace its history back to 1066, although the building had to be rebuilt after it burnt down in 1835. It is set in 35 acres of breathtaking parkland that provides a magical backdrop for your wedding photos. If you've booked Pendley for your big day and are looking for some good wedding reception ideas, why not add a touch of close-up magic.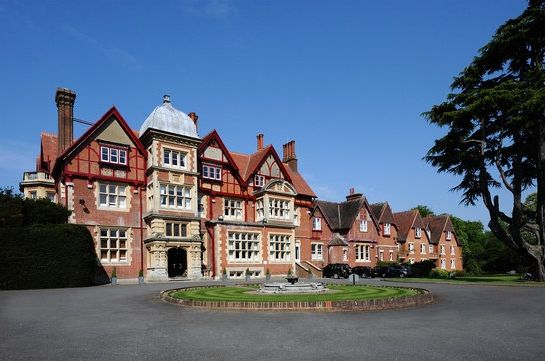 I have performed there on many occasions and in all honesty, I can't say a bad word about it! I've got to know the staff and work with them to make sure that everything runs smoothly. For instance, at one wedding, I entertained 100 guests with my table magic between courses at the formal dinner. By knowing the order the waiting staff served the tables, I was able to keep the people on the last few to be served entertained and distracted whilst guests on the first tables tucked in to their food. As anyone who's ever been on that last table knows, the wait can feel like a very long time indeed!
Keeping energy levels high
At another wedding, I was booked to perform close up magic for an hour and a half after dinner whilst the main room was being transformed. Guests were taken into a different room for tea and coffee and everyone dispersed – some to the bar, others to sit in smaller groups.
But, with an hour to wait until the evening's festivities began, the energy was beginning to flag. This is when my magic came into its own. By working the room, I not only brought up the energy levels so people were raring to go when the dancing began, I also encouraged the groups to mingle.

If you are researching ways of entertaining your guests, I would definitely recommend sprinkling a bit of wedding magic on the occasion! Begin by looking at my magic videos – watch the looks on the faces of the guests as I perform to see for yourself how I can help make your event more special. To find out more about my bespoke packages and mid-week offers please do get in touch or call me on 07747 141238.