Last month I performed at Lindsay and Marcus's wedding at the beautiful Blake Hall near Ongar in Essex. If you're looking for a tranquil setting for your big day, this is the place! The venue has two 17th century barns which are licenced for civil weddings, as well as being stunning venues to hold your reception. The venue also has beautiful private gardens and parkland, and offers the option of holding your ceremony outside under the canopy of the picturesque Saddlery. If you've already booked your wedding for here, then I can tell you that you're going to love it!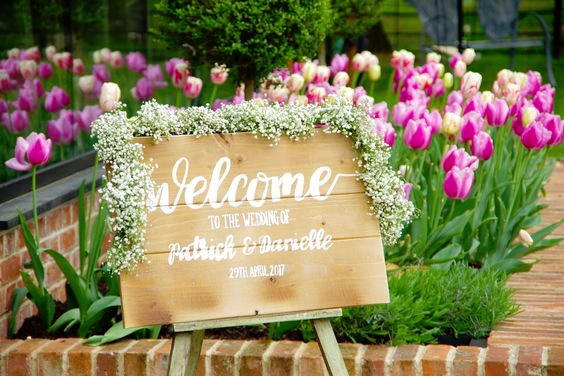 (Image Credit: Blake Hall)
Making your drinks reception more magical
This time, I performed for 100 guests during the drinks reception whilst Lindsay and Marcus were having their official photos taken. When the bride and groom are whisked off after the excitement of the ceremony itself, the energy of the occasion can flag a little for the rest of the guests as they hang around waiting for the next thing to happen. This is the perfect opportunity for a wedding magician; someone who can keep individual groups entertained without having to slow down the proceedings.
At every wedding, there are always different groups of family and friends, and at this point of the day, they haven't yet had a chance to mingle and introduce themselves to each other. A wedding magician will be a conversation starter to help those people who are in a sea of strangers feel more comfortable, which will make your day all that much more special.
"Christopher is a magnificent magician and made such a great impression with everyone. The perfect addition to our wedding. Christopher's tricks had even the toughest of our guests wanting to see more. Extremely professional and entertaining – the best decision we made. BOOK Chris NOW!" Lindsay & Marcus Swithall
From my experiences with previous clients, I've found that having a magician 'doing the rounds' between the groups is a great way of breaking the ice quickly because it gives everyone something they can talk to each other about. And when I've attracted a small crowd who are obviously enjoying the performance, it encourages people to come over to the different groups to see what's going on, after which they find it a lot easier to join in conversations.
See for yourself
Don't just take my word for it, check out my YouTube channel to watch videos showing what I do and how guests react to my act. To find out more about my bespoke packages and mid-week offers please do get in touch. You can contact me here, or call me on 07747 141 238.