Wedding Fair in Essex
As a recommended supplier for That Amazing Place , I'll be talking to clients and performing magic tricks at the Open Day on Sunday 17th April.
I'm usually asked to perform at an average of 8 – 12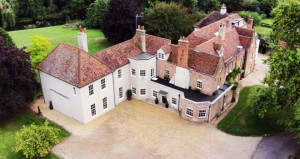 weddings a year at That Amazing Place and really like it there. It's a Grade II listed hall which has been renovated into a lovely boutique style venue in a cosy setting. It's got lots of small rooms, and there's usually a log fire burning away in at least one of them. It gives the impression of having been a groundskeeper's cottage – only much bigger.
What appeals to wedding parties is that you have exclusive access to the hall and secluded eight acre grounds and gardens. What's more, it's dog friendly so even the hairiest member of your family can join the bridal party.  It's also one of the few venues where you can have whatever you want. You can decorate the house your way without any hotel policy getting in the way – you'll only be limited by your imagination!
The Open Day isn't like a wedding fair – it's an opportunity to be shown around the house and grounds and meet a selection of the Hall's recommended suppliers. I find open days like this work better than wedding fairs. As recommended suppliers, we aren't just going to be there to sell our services – we'll be representing our professions and will be therefore be more than happy to give advice.
So I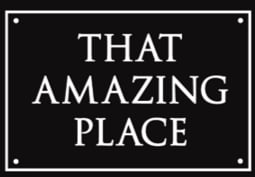 won't just be there to show off my magic – as an experienced wedding entertainer, I've got a wealth of knowledge about what sort of entertainment works best at different kinds of weddings, and the best times of your big day to schedule it. The most successful wedding planners know that weddings aren't just about the bride and groom (even though the happy couple are, of course, the centre of attention) and there will be times when the energy flags a little, or the happy couple are doing other things and guests will need to be distracted. Experienced wedding entertainers understand this and their job is to liven things up again.
If you would like to have a recce of That Amazing Place, and talk to me for some magic advice about your wedding's entertainment, book your tour by emailing enquiries@thatamazingplace.co.uk. The event takes place on Sunday 17th April between 12 and 4pm.