At long last, after ten years, a magician – and a close up magician at that – wins Britain's Got Talent and has beaten the dancing dogs, side-stepping storm troopers and mellifluous crooners! Congratulations to my worthy colleague, Richard Jones.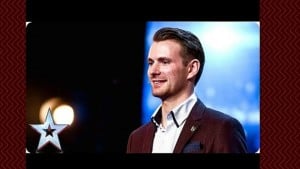 Despite Simon Cowell's previous dislike of this genre of entertainment, Richard's jaw-dropping magic wowed all the judges and the voting audience alike throughout the auditions, semi-finals and Saturday's final.
Richard is also a member of the Household Cavalry, although up till now he has also been performing at weddings, parties and corporate events. However, I expect it won't be long before he says farewell to the cavalry and hello to showbiz.
The great thing about Richard's win is that it's highlighted a resurgence in the popularity of and interest in close up magic. Modern magicians have, thankfully, overturned the previously rather fusty and old fashioned image of magic and now many more people see our skills as relevant and exciting entertainment for modern audiences.
Why not have a go at learning to become a magician yourself?
To achieve the calibre of a professional magician, you need to be dedicated enough to put in a LOT of practice! And we're talking hours and hours every week. But everyone has to start somewhere.
After Richard's win, there's bound to be more interest in learning the art of magic and there are a few basic tricks which are fun to do and will either get you started on the long road to success, or simply give you a greater appreciation of the magician's art. And who doesn't want to have a little party trick up their sleeve to wow friends and family!
I've spent many years teaching magic to groups and individuals. This is mostly used as an entertaining way to spend a few hours, though I'd be thrilled if I thought that my tutoring might result in a future BGT winner…
If you want to see how I could entertain your wedding or party guests, check out my YouTube videos, then call me on 07747 141 238.